I finally ordered a Compost Tumbler for Kitchen Scraps. I've been reading reviews and watching loads and loads of Youtube clips on different Compost Systems. Yesterday I was finally able to decide and order one. 
I was looking for:
Fast (=warm) compost

Two chamber or two compost bins system

No need for "after composting" process separately

Easy to handle and not to heavy to turn

Easy to fill and empty (if to complicated we probably will not use it always..)

No smell = good enough ventilation

Durable and not to ugly
Things I want to be able to put in  my compost:
Kitchen Scraps, mainly vegetables and egg shells but sometimes fish and meat
Root Weeds that I don't put in my existing Garden Compost (meaning that the compost system needs to get arm enough to burn it..)
I ordered a Joraform 270 Compost Tumbler. It's a Two Chamber Compost and an All Year around Compost so it's supposed to work continuously and also during winter and cold weather. It looks like this (picture from the supplier 
joraform.com
):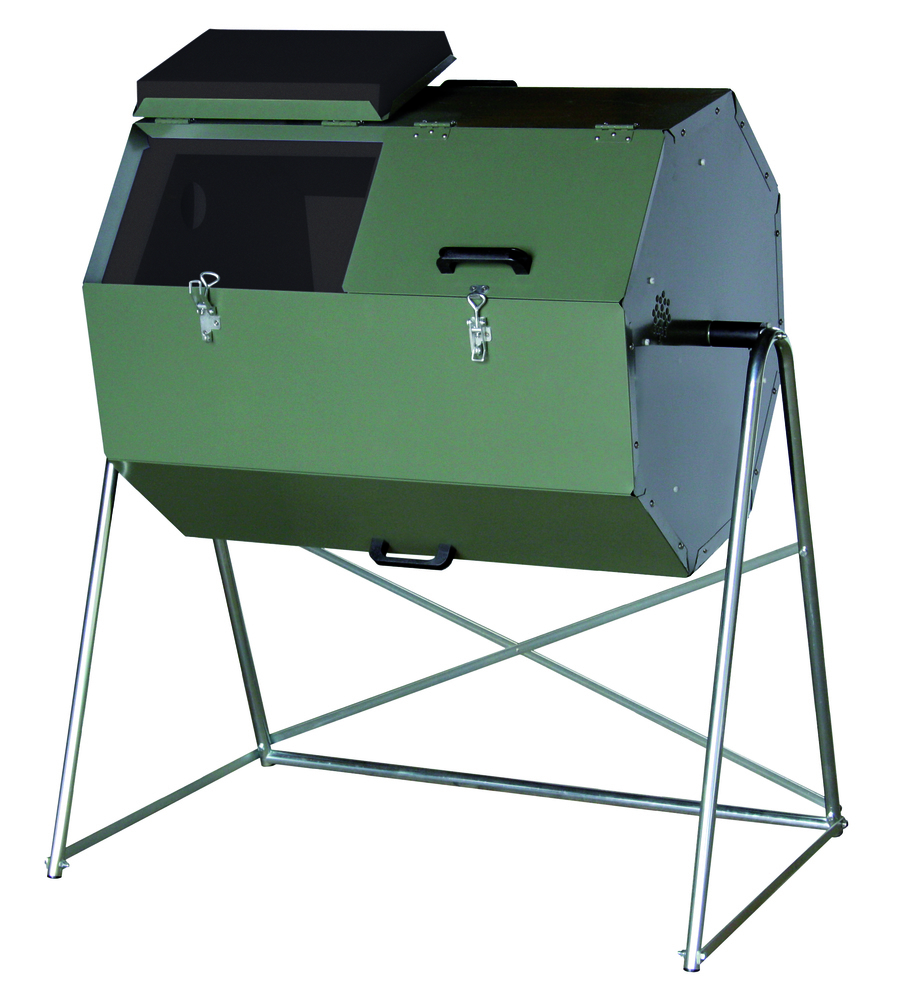 What do you think? (I will come back with reviews of course..